December 6,7,8,9, 2021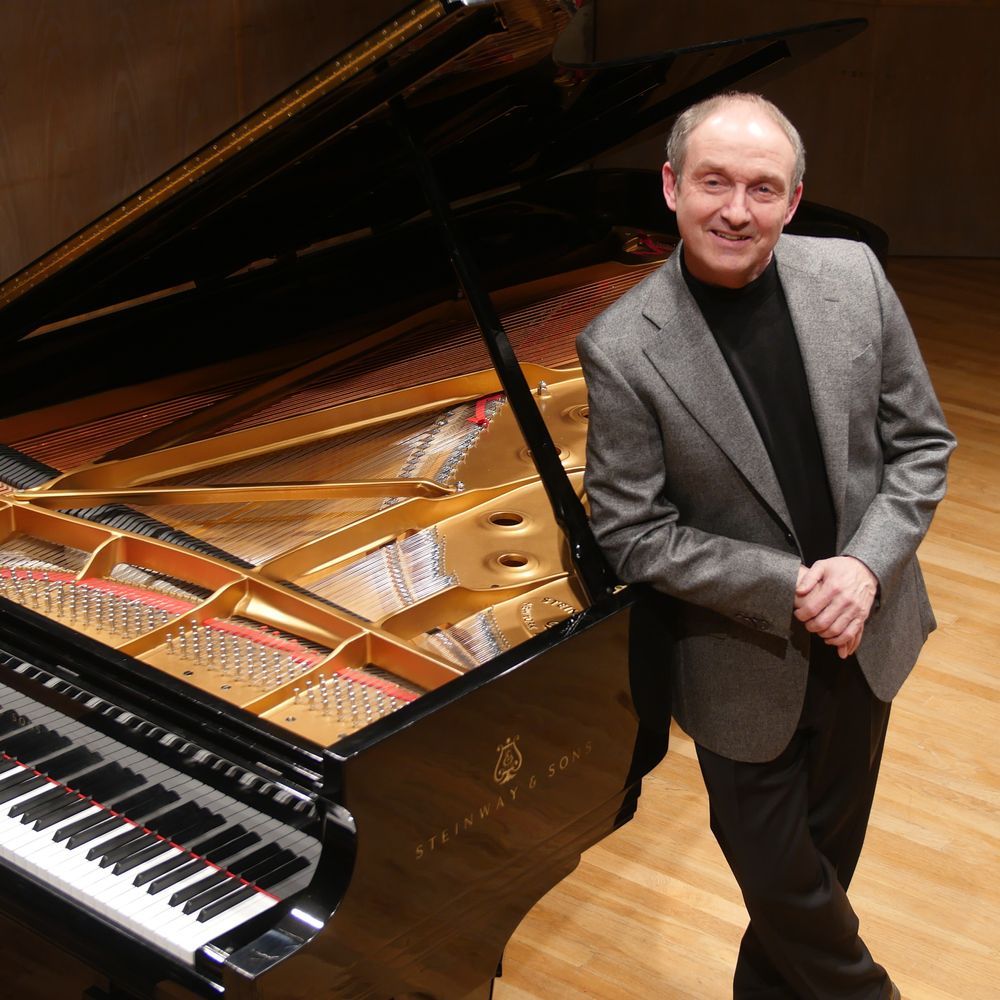 Arthur Rowe
Piano, VSMF Artistic Director
VSMF Artistic DirectorCanadian pianist and Steinway Artist Arthur Rowe is a critically acclaimed recitalist, soloist with orchestra and chamber musician. Following a New York solo recital, The New York Times wrote:" The Canadian pianist Arthur Rowe made an immediate and positive impression...before eight bars had gone by, one knew he was capable of vigor without heaviness, energy without excess of drive. It was first-rate playing: a kind of execution tinglingly alive to the shape and contribution of each phrase". Reviewing a solo recital in London England, The London Times spoke of his "unusual clarity of articulation", and "poetry of expression", and David Burge, writing in The San Diego Tribune said, "Rowe is a marvelous pianist… even when he is pushed to the limit by extreme virtuosic demands... he can concentrate all of his considerable talents on vital matters of phrasing, tone and ensemble".

Arthur Rowe has recorded with various artists for the Crystal, ebs, Innova, GM and Fanfare labels. In 2007, he released an all Schubert recording on the Centaur label (available on iTunes). Fanfare magazine's review says, "Rowe's reading (of the posthumous B flat Sonata) is one of the most beautiful I have heard… The D. 899 Impromptus are equally impressive his purling right-hand runs recall Schnabel's velvety sound… every harmonic change is underscored by a delicate nuance of color change. This kind of expression cannot be taught; it is in the bloodstream and the soul.

A highly respected chamber musician, Mr. Rowe has collaborated with artists and chamber ensembles across North America. Recent and upcoming performances include concerts with the Dover, Rolston and Pacifica and Penderecki Quartets, as well as the complete Beethoven sonatas for violin and piano with Jonathan Crow, Concertmaster of the Toronto Symphony Orchestra. Mr. Rowe has been a guest artist at summer festivals in Blossom, Interlochen, Niagara, Santa Fe and Seattle, as well as in France, New Zealand, and Yugoslavia. In 2004 The Harrington String Quartet joined forces with Arthur Rowe and William Preucil in New York for a performance of the Chausson Concerto for Violin, Piano and String Quartet, which was reviewed by Harris Goldsmith as a "reading that rivaled the benchmark recordings by Franzescatti/ Casadesus/ Pascal, and Heifetz/ Sanroma/ New Arts".

In addition to his performing activities, Arthur Rowe is the Artistic Director of both the Victoria Summer Music Festival, and The Jeffery Concerts in London Ontario.

Having previously held positions at the University of Iowa and the University of Western Ontario, Arthur Rowe is Professor of Piano at the University of Victoria, where he has also served as Acting Director of the School of Music and Acting Associate Dean of Fine Arts.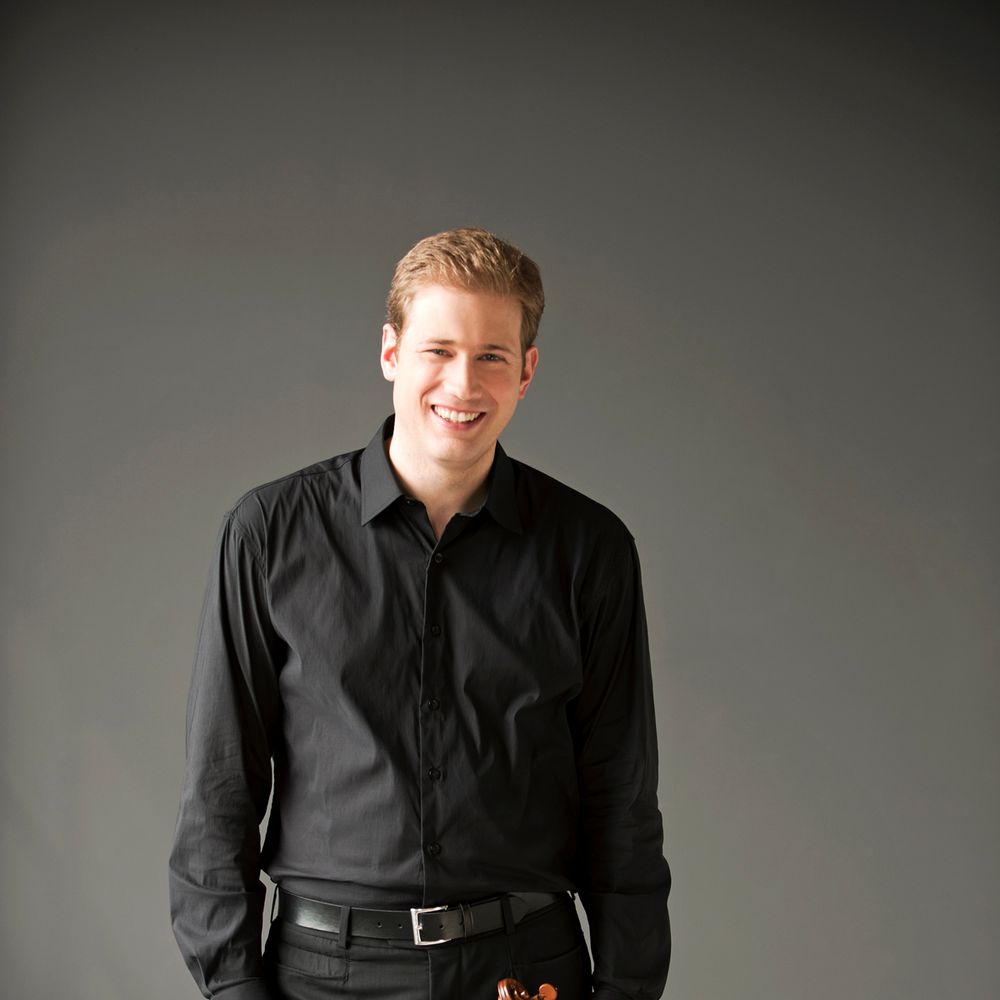 Jonathan Crow
Violin
Jonathan Crow has been Concertmaster of the Toronto Symphony Orchestra (TSO) since 2011. A native of Prince George, British Columbia, Jonathan earned his Bachelor of Music degree in honours performance from McGill University in 1998, at which time he joined the Orchestre symphonique de Montréal (OSM) as Associate Principal Second Violin. Between 2002 and 2006, Jonathan was the Concertmaster of the OSM; during this time, he was the youngest concertmaster of any major North American orchestra. Jonathan continues to perform as guest concertmaster with orchestras around the world, including the National Arts Centre Orchestra (NACO), Pittsburgh Symphony, Mahler Chamber Orchestra, Filarmonia de Lanaudiere, and Pernambuco Festival Orchestra (Brazil). Jonathan has also performed as a soloist with most major Canadian orchestras, including the Montreal, Toronto, and Vancouver Symphony Orchestras; the National Arts Centre and Calgary Philharmonic Orchestras; the Victoria, Nova Scotia, and Kingston Symphonies; and Orchestra London, under the baton of such conductors as Charles Dutoit, Sir Yehudi Menuhin, Sir Andrew Davis, Peter Oundjian, Kent Nagano, Mario Bernardi, João Carlos Martins, and Gustavo Gimeno.

Jonathan joined the Schulich School of Music at McGill University as an Assistant Professor of Violin and was appointed Associate Professor of Violin in 2010. His current and former students have received prizes at competitions around the world, including the Menuhin International Violin Competition, OSM Competition, Shean Competition, CBC Radio's NEXT Competition, Eckhardt-Grammatté Competition, Canadian Music Competition, and Stulberg International String Competition, and work regularly with orchestras such as the NACO, TSO, OSM, Camerata Salzburg, Konzerthausorchester Berlin, Verbier Chamber Orchestra, Vienna Kammerphilharmonie, and Vienna Symphony Orchestra. Jonathan is currently Associate Professor of Violin at the University of Toronto.

In 2016, Jonathan was named Artistic Director of Toronto Summer Music, which enjoyed record attendance and rave reviews in his first three seasons. An avid chamber musician, he has performed at chamber music festivals throughout North America, South America, and Europe, including the Banff, Ravinia, Orford, Domaine Forget, Seattle, Montreal, Ottawa, Incontri in Terra di Sienna, Alpenglow, Festival Vancouver, Pernambuco (Brazil), Giverny (France), and Strings in the Mountains festivals. He is a founding member of the JUNO Award–winning New Orford String Quartet, a project-based ensemble dedicated to the promotion of standard and Canadian string quartet repertoire throughout North America. As an advocate of contemporary music, he has premièred works by Canadian composers Michael Conway Baker, Eldon Rathburn, Barrie Cabena, Gary Kulesha, Tim Brady, François Dompierre, Vivian Fung, Ana Sokolovic, Marjan Mozetich, Christos Hatzis, Ernest MacMillan, and Healey Willan. He also includes in his repertoire major concerti by such modern composers as Ligeti, Schnittke, Bernstein, Brian Cherney, Rodney Sharman, Vivian Fung, and Cameron Wilson.

Jonathan has recorded for the ATMA, Bridge, CBC, Oxingale, Skylark, and XXI-21 labels, and is heard frequently on Chaîne Culturelle of Radio-Canada, CBC Radio Two, and National Public Radio, along with Radio France, Deutsche Welle, Hessischer Rundfunk, and the RAI in Europe.
Wednesday, August 11, 2021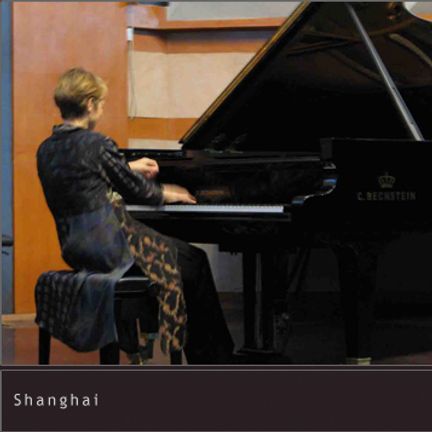 Jane Coop
Piano
Pianist Jane Coop was born in Saint John, NB and grew up in Calgary, AB.  She studied with Anton Kuerti in Toronto and Leon Fleisher in Baltimore.

At nineteen she won First Prize in the CBC's national radio competition, and this, along with prizes at competitions in New York and Washington, DC, launched her career. She made recital debuts at Wigmore Hall and Carnegie Hall, as well as performing with the Toronto, Calgary, Victoria and the CBC Vancouver Orchestras. In 1976 she toured the New England States as soloist with Mario Bernardi and the National Arts Centre Orchestra of Canada in Mozart's Concerto in D minor.

Jane has since played in over twenty countries, in such halls as the Bolshoi Hall in St. Petersburg, the Kennedy Center, Alice Tully Hall, Roy Thomson Hall, the Beijing Concert Hall and the Salle Gaveau (Paris). In Canada she has given concerts from coast to coast to coast.  She is one of the few who has remained resident in Canada throughout her career. Commissions from Stephen Chatman, Ramona Luengen and others have been included in both her live performances and her recordings.

Coop's long-time association with violinist Andrew Dawes, and her more recent partnership with cellist Antonio Lysy, have given her the opportunity to delve into the sonata literature of Beethoven. In summer festivals around the world, she has performed with the Manhattan, Miami, Audubon, Orford, Lafayette, Colorado, Seattle, Angeles and Pacifica String Quartets, as well as with the Los Angeles Chamber Winds, York Winds, and such luminaries as Barry Tuckwell, Jamie Somerville, Martin Beaver, Jeanne Baxtrasser and Michelle Zukovsky. Coop is a faculty artist at the Kneisel Hall Chamber Music Festival, the oldest chamber festival in North America. There she collaborates in performances of much of the chamber music literature for piano and strings, and coaches brilliant young musicians from across the continent.

Her sixteen recordings, three of which have been nominated for Juno awards, have garnered glowing reviews and have been heard on classical radio programs in many countries.  In December 2012, Jane Coop was appointed to the Order of Canada, our country's highest honour for lifetime achievement.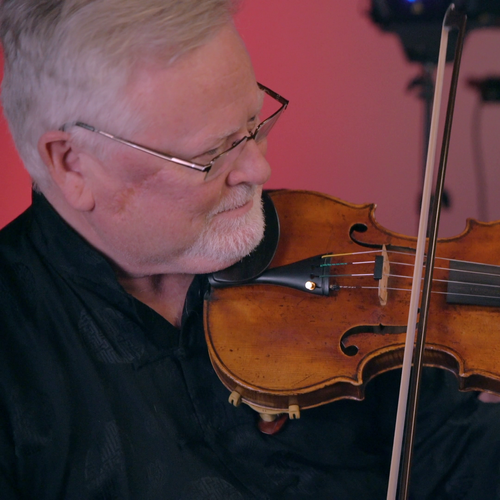 David Stewart
Violin
Violinist David Stewart has enjoyed a wide range of experience in the music profession: as frequent soloist with orchestra, recitalist, chamber musician, studio musician, baroque violinist, concertmaster, university professor (University of Ottawa and the University of Manitoba) conductor, and as 1st violin of the Quatuor Lumiere, a classical period-instrument quartet.

He was  re-engaged as First Concertmaster of the Bergen Philharmonic in Norway, in 2011 and continued with them until his retirement in 2020.

He has been a leader in several orchestras, starting out as assistant concertmaster of the Victoria Symphony, Concertmaster of the Manitoba Chamber Orchestra, and a mentor/apprentice position as Concertmaster of the Ottawa Symphony Orchestra. He has worked as a guest concertmaster in several orchestras including the Hanover Radio Symphony Orchestra, the Trondheim Symphony, the Norwegian Opera Orchestra, Edmonton Symphony, Vancouver Symphony, the Canadian Opera Company, and is regularly a guest concertmaster with the  Porto (Portugal) National Symphony.

His passion for excellence in orchestral playing has led to many engagements as conductor/coach for youth orchestras around the world: multi-year engagements with the Deutsch-Skandinavische Jugend Philharmonie in Berlin, the Orchestra de la Francophonie in Montreal, the Grieg  Academy in Bergen, coaching for Norges Musikk Høyskolen in Oslo, Norway, and the Copenhagen Youth Orchestra. As well, he has toured China fourteen times as conductor and soloist with student ensembles from Canada and Norway.

His teachers included Oscar Shumsky, Steven Staryk and Camilla Wicks. David is a co-founder of the Lumiere Quartet, the Agassiz Chamber Music Festival and the Norwegian Contemporary music ensemble BIT-20.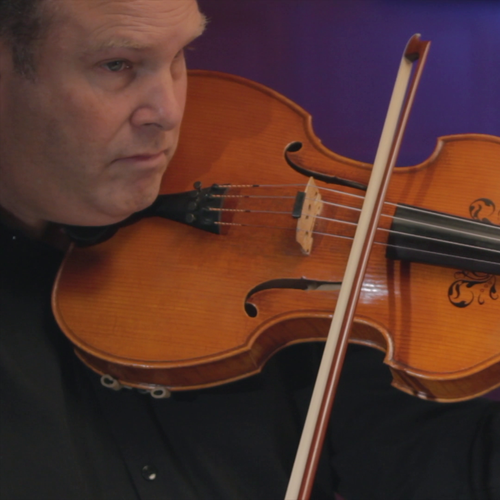 Yariv Aloni
Viola
Yariv Aloni is the music director of the Victoria Chamber Orchestra, the Greater Victoria Youth Orchestra and the Sooke Philharmonic Orchestra. He is also appearing frequently as principal guest conductor with the West Coast Symphony Orchestra in Vancouver and the Civic Orchestra of Victoria. He was the founder and music director of the Galiano Ensemble of Victoria for 18 years.
Former violist of both the Penderecki string quartets and the Aviv piano quartet, he has performed in many concert halls around the world, including Carnegie Hall and Lincoln Centre in New York, the Louvre in Paris, Tonhalle in Zurich, and numerous concert halls in Europe, Canada and the United States. He has recorded for the United, Marquise, Tritonus and CBC labels as well as independent CD labels. He performs in numerous chamber music concerts, festivals and recital series.
He was a finalist at the François Shapira competition in Tel Aviv. His awards included the Israel Broadcasting Authority award for chamber music performance and numerous awards and scholarships from the American-Israel Cultural Foundation.
Born on a kibbutz in Israel, Yariv began studying the violin at the age of eight and turned to the viola when he was sixteen. He studied viola with David Chen at the Rubin Academy of Music in Jerusalem, Daniel Benyamini, principal violist of the Israel Philharmonic Orchestra, and Michael Tree and the Guarneri String Quartet. With an emphasis on chamber music, he also studied at the Jerusalem Music Centre with distinguished visiting faculty from around the world, including Isaac Stern, the Amadeus and the Guarneri String Quartets, and many others. He studied conducting under the tutelage of the Hungarian conductor János Sándor, former music director of the Budapest State Opera and the Györ Philharmonic Orchestra.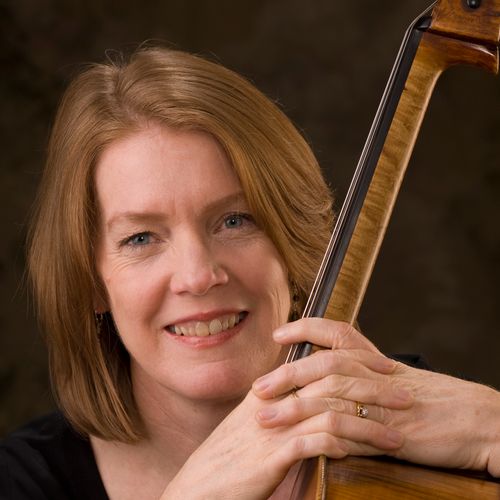 Pamela Highbaugh-Aloni
Cello
Praised for her "meltingly beautiful solos" The Detroit News and for performances of "depth and insight" Times Colonist, Cellist Pamela Highbaugh Aloni has enjoyed performing both as a chamber musician and soloist in North America and Europe. Pamela is a co-founding member of the Lafayette String Quartet, Artists-in-Residence at the University of Victoria. With the ensemble in their early years she won prizes in the Fischoff National Chamber Music Competition, the Portsmouth (England) International String Quartet Competition, the Cleveland String Quartet Residency Competition and in 1988 was cited as one of Musical America's "Young Artists to Watch". The Lafayette Quartet has since remained a part of the chamber music scene for over thirty years with the same original members. 
A native of California, Pamela began her career in California and later in Detroit, Michigan, where she served as principal cellist with the Renaissance City Chamber Players. She was a Ford Motor Company Artist-in-Residence at the Center for Creative Studies Institute of Music and Dance and a faculty member at Oakland University in Rochester, Michigan. She earned her BMus and MMus degrees in music from California State University, Northridge and Indiana University, respectively. She has been fortunate to work with many wonderful cellists over the years in masterclasses and summer programs. Her principal teachers have included, Peter Rejto, Janos Starker and Paul Katz.
Since 1991, Ms. Highbaugh Aloni has been an Artist-in-Residence at the University of Victoria where she teaches both cello and chamber music courses. It is from this base in Victoria that she and the members of the quartet have continued to perform and record while maintaining their leadership in one of the strongest university string programs in Canada. Over the years, the quartet has taken on many projects such as celebrating the millennium year 2000 by devoting their season to the performance of all sixteen string quartet of Ludwig van Beethoven; performing all of the second Viennese School in 2013 and in 2016-2017 performing the entire Shostakovich Cycle to honor their 30th anniversary and dear mentor Rostislav Dubinsky from the Borodin string quartet. The members of the quartet have created and sustained Quartet Fest West, a summer chamber music workshop held at the UVic. They have recorded numerous recordings to critical acclaim and were awarded "Outstanding Classical Recording of the Year" by the Western Canada Music Awards. In 2009 Pamela along with her colleagues received a Degree of Doctor of Laws, honoris causa from University of Canada West in recognition of their outstanding achievements in Music and Community.
Pamela also performs with various chamber ensembles and in solo recitals. She has performed as soloist with the Victoria Chamber Orchestra and has been a guest artist with various chamber groups including the Vetta Ensemble of Vancouver, the Victoria Summer Festival, Eine Kleine Summer Music, Chamber Music San Juan, the Victoria Symphony's Summer Cathedral Series and was principal cellist with the Galiano Ensemble throughout its eighteen years as an ensemble.
A devoted educator, she served on the faculty at the Courtenay Youth Music School and Festival in Upper Vancouver Island for ten years and has been the cello coach for the Greater Victoria Youth Orchestra for over a decade. Along with her colleagues in the quartet she has developed Canada's only MMus Degree in Performance with an emphasis in String Quartet and along with Ann Elliott Goldschmid received a BC superintendent's award of recognition from BCSSA for her work in developing the strings mentoring and pedagogy course which since 2001 has brought UVic students into the school district's string programs together enhancing the learning opportunities at all levels.
She plays on a George Craske Cello made in England, 1850.
Thursday, August 12, 2021: Borealis String Quartet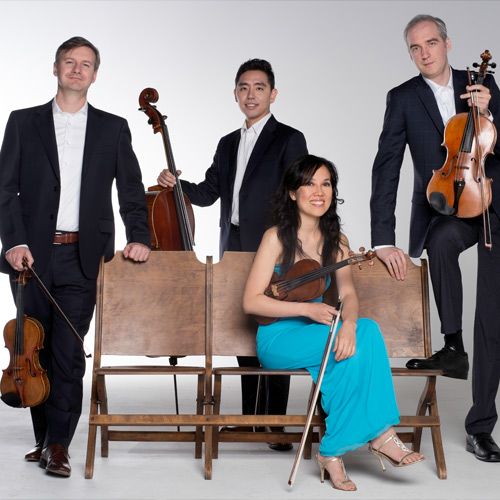 The Borealis has continued to receive awards and rave accolades from presenters, renowned musicians and critics alike for their artistry. The Borealis was the only classical group to be selected for the Great Canadian Dream Competition which was televised across the nation and as a result, were the only classical musicians to perform for the Prime Minister of Canada at the Parliament Hill in Ottawa for an audience of over 75,000. Since then, they have performed on every music series in Canada. Amongst other awards, their most recent CD was also nominated for the prestigious Golden Melody Award in Asia.


The quartet is frequently seen on television and heard on CBC Radio and other stations across North America and Asia. The Borealis has also filmed music videos including "The Harp" which were debuted at the Vancouver International Film Festival and often broadcast on Bravo Television and the Knowledge Network. Exploring a synergy of classical, fusion, folk and world music, the Borealis has recorded seven CDs which feature the great classics as well as music written especially for them.


Although the Borealis feels strongly committed to the great traditional quartet literature, they actively seek to promote new works and are strong advocates of Canadian music, with quartets by R. Murray Schafer, Omar Daniels, John Stetch and Peter Tiefenbach among others in their repertory. They have also worked closely with and commissioned music from Bramwell Tovey, Imant Raminsh, Kelly-Marie Murphy, and John Oliver to name a few.

In addition to performance, the Borealis has frequently served as jury members for competitions and most recently at the 2012 EGre National Competition. The Borealis was the String Quartetin-Residence at the University of British Columbia for over 10 years and as Visiting Scholars at Green College from 2000-2004 during which time they often performed for dignitaries including the Dalai Lama. They have also been invited to be the Quartet in Residence at numerous festivals and universities across North America, Mexico, Europe and Asia. From 2012, the Borealis has been the String Quartet-in-Residence at the Casalmaggiore International Music Festival in Italy. Beginning September, 2014, the Borealis will be the Quartet in Residence at Kwantlen University in Langley, BC.


The Borealis String Quartet would like to acknowledge the generous support of the Canada Council and the BC Arts Council. We are grateful for the financial assistance given to further our artistic ambitions and vision as well as enable us bring Canadian music and culture to audiences abroad.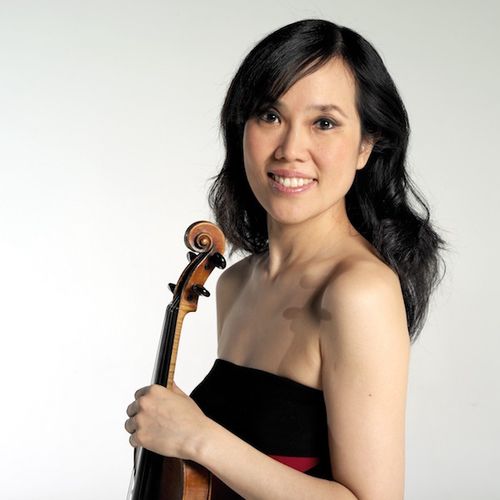 Patricia Shih
Violin
Patricia Shih, Violinist, became a pupil of the legendary Josef Gingold at Indiana University at age 14. He described her as "one of the greatest talents that I have ever taught. Her great technique, inborn musicality, sense of style and virtuosity are unequalled." Patricia has appeared worldwide as soloist and recitalist in major halls including Wigmore Hall in London and Carnegie Hall in New York performing the Wieniawski Concerto No. 1 at age 15. The same year, she won the Special prize at the Wieniawski International Competition in Poland. She is the recipient of numerous awards, including the Sylva Gelber Award for the most outstanding young Canadian musician and the Mozarteum prize in Salzburg. Patricia has performed as guest soloist with major orchestras such as Royal Philharmonic, Halle Orchestra, Toronto, Singapore and Seattle Symphonies, National Orchestra of Mexico, Munich Chamber Orchestra and the Polish National Radio Orchestra. Her DVD of Vitali's Chaconne was featured on the Classic FM Channel across Europe. Recently, a half-hour documentary on Patricia's career was televised on the Biography Channel across North America.

Violin: Lorenzo Storioni (Cremona, c 1780)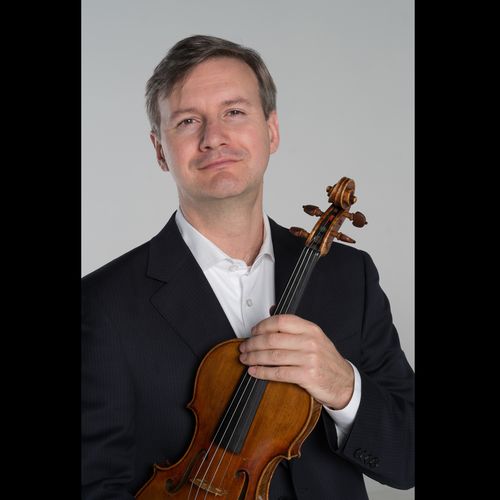 Yuel Yawney
Violin
Yuel Yawney has performed extensively in Canada, the United States and the Czech Republic, where he completed his advanced training at the Prague Academy with Joseph Suk. He also studied at the Harid Conservatory in Florida and at Shepherd School of Music at Rice University in Texas. Frequently appearing as soloist and chamber musician, he has been heard at the Kneisel Hall Chamber Music Festival, the Banff Summer Festival, Domaine Forget and the Scotia Festival.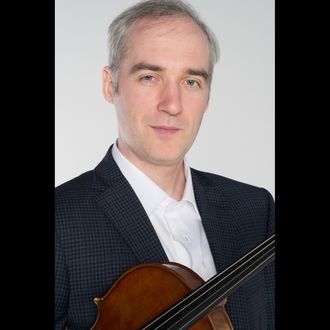 Nikita Pogrebnoy
Viola
Nikita Pogrebnoy was born in St. Petersburg, Russia where he graduated from the world-famous St. Petersburg Conservatory with highest honors. He then came to the United States by the invitation of Victor Rosenbaum, the Director of the Longy School of Music who after hearing his performance, awarded him a full scholarship to study in Cambridge, Massachusetts. Nikita is the winner of the Valentino Bucchi International Competition in Rome, Italy. Since then he has appeared as both soloist and with various chamber ensembles across Russia, Spain, Central America and the United States. He has also performed at numerous festivals including the International Musical Arts Institute in Fryeburg, Maine, and the Colorado Music Festival among others. He has been broadcast on both television and radio in the United States, including the National Public Radio which aired nationwide.

Viola: Pietro Giovanni Mantegazza (Milano, 1791)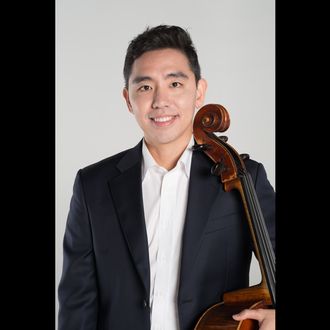 Sungyong Lim
Cello
Sungyong Lim graduated with honors from the renowned Yewon School and the Seoul School of the Arts before entering the Korea National University of Arts. During his university studies, he decided to advance his musical education in Europe. Accepted by the Detmold Musik Hochschule in Germany, he earned a bachelor's degree, master's degree, a konzertexamen's degree in cello performance. Sungyong graduated at the top of his class, with a comprehensive performance repertoire and with considerable teaching experience.

Among his many musical achievements, Sungyong has received accolades from the DAAD (Deutdcher Akademischer Austausch Dienst) and from his performance at the German Chamber Music Competition. He continues to receive invitations for solo engagements from organizations such as the German Johannes-Brahms-Saal, and Detmold Konzert Hause, as well as from musical groups in Switzerland , France, Luxembourg, Germany and Korea. Sung Yong has also concertized as an outstanding artist in the French Flaine International Masterclass, the Courchevel Music Festival, the Swiss Lugano Music Festival and the Swiss Sion Music Festival. In addition, he performed, by invitation at music concerts with the Navara Music Festival, and had concerts under Kurt Masur. He also attended the Master classes of famous music professors, such as Lauren Lesser, Christoph Henkel, Xenia Jankovich, Yong Chang Cho and Praha Trio.

His musical talents have been influenced by many recognized artists with whom he studied, including Marcio Carneiro, Johnes Goritzki, Alexander Gebert, Aurin Qurtet, and Sung Won Yang. Sungyong has played as the principal cellist of both the German Detmold Orchestra and the Mosy Chamber Orchestra.

Also, he regularly performed in many chamber music concerts, with duos, trios and quartets in Korea and Germany.

Sungyong currently teaches at Kwantlen Polytechnic University and since 2015, he has been a member of the Borealis String Quartet.
Wednesday August 18 and Thursday August 19, 2021 Joan Blackman, Brian Yoon and Arthur Rowe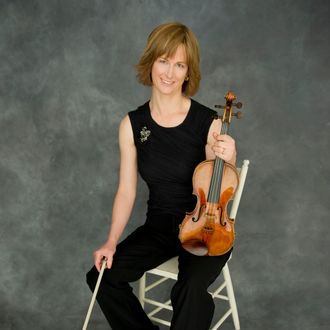 Joan Blackman
Violin
Artistic Director of Vancouver's Vetta Chamber Music Society, Ms. Blackman enjoys a vibrant and varied musical life. She served as Associate Concertmaster of the Vancouver Symphony for many years and has performed and recorded as soloist with the Vancouver Symphony, Victoria Symphony, CBC Radio Orchestra, Turning Point Ensemble and the Banff Festival Orchestra. She also teaches privately and has given masterclasses throughout B.C.

Ms. Blackman is known throughout Canada and the U.S. as a fine chamber musician and has performed with premier groups such as the Penderecki String Quartet, the Purcell String Quartet and the Gryphon Trio. Besides performing and curating the Vetta Chamber Music series in Vancouver, she works with the Canadian Music Centre in their Celebration concert series. Joan is also a member of the Sea and Sky collective which has released two CDs and performs throughout B.C.

Joan has appeared on numerous series including Music in the Morning, Music Fest Vancouver, the Jeffrey Concerts in London, Ontario, and the American String Project. She has also appeared at summer festivals including the Hornby Island Festival, the Pender Harbour Chamber Music Festival, Kaimerata, and the Victoria Summer Music Festival.

"Your heart would need to be made of stone not to have loved Joan Blackman's splendid solo ". "Shapelier phrases and sweeter tone would be hard to imagine", "a ravishing tone", "first rate soloist", "exchanged lines meltingly in a flawless performance" "playing with lyricism, precision, and evident joy", are some of the accolades that have graced Joan's reviews.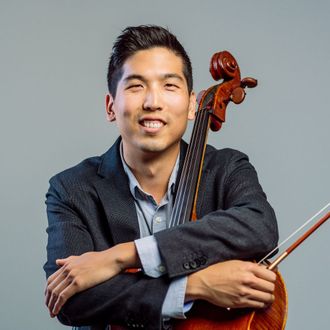 Brian Yoon
Cello
Brian Yoon is currently the Principal Cello of the Victoria Symphony. He has also served as guest principal with the National Arts Centre Orchestra in Ottawa, and more recently the Auckland Philharmonia Orchestra in New Zealand.

Since winning First Prize at the 35th Eckhardt-Gramatté Competition, he has performed for audiences across Canada, presenting works by Bach and Beethoven to George Crumb and Metallica. In 2012, CBC Music featured Brian as "Canada's next cello superstar" with a national broadcast of a recital recorded at the Glenn Gould Studio.

Brian's main teachers include Judith Fraser (Vancouver Academy of Music), Paul Marleyn (University of Ottawa), and Desmond Hoebig (Rice University). He has received support from the BC Arts Council, the Canada Council for the Arts, and the Sylva Gelber Music Foundation. Brian appreciates the generous loans from Dr. Fritz Boehm and the Gail O'Riordan Memorial Fund for the Performing Arts at the Victoria Foundation to purchase the 1905 cello by Gaetano Sgarabotto of Milan.